Warsaw, Poland (2017/2018)
a residency in social-therapy school for teenagers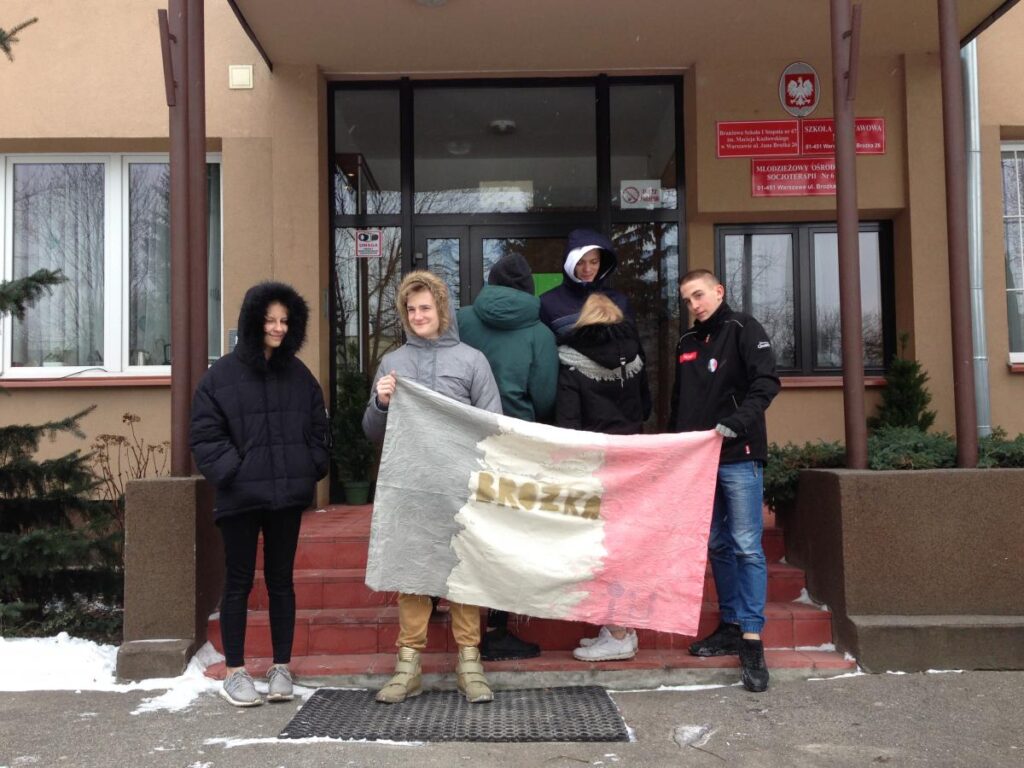 The project was carried out as part of the Art of engagement residency program, organised by the Center for Citizenship Education, in which the invited artists and animators worked in a social-therapy school for teenagers.
The Country of Brożek was an imaginary self-named country invented by teenagers learning and living at this high school for special education (Młodzieżowy Ośrodek Socjoterapii nr 6) located in Wola district, Warsaw on Brożka street. The street is named after Jan Brożek, a Polish scientist.
During the two months project various workshops, walks, discussions, photo sessions were organized which aimed to find out the identity of the group. As a result, a participating group of young people from this school designed graphic identification and wrote as well as performed a rap song that represented values of the place. Thanks to the whole process, youngsters started to understand their rights to express opinions and make decisions.
More:
– A publication summarizing the Art of engagement residency program
– A video documentation
– Reports from the process