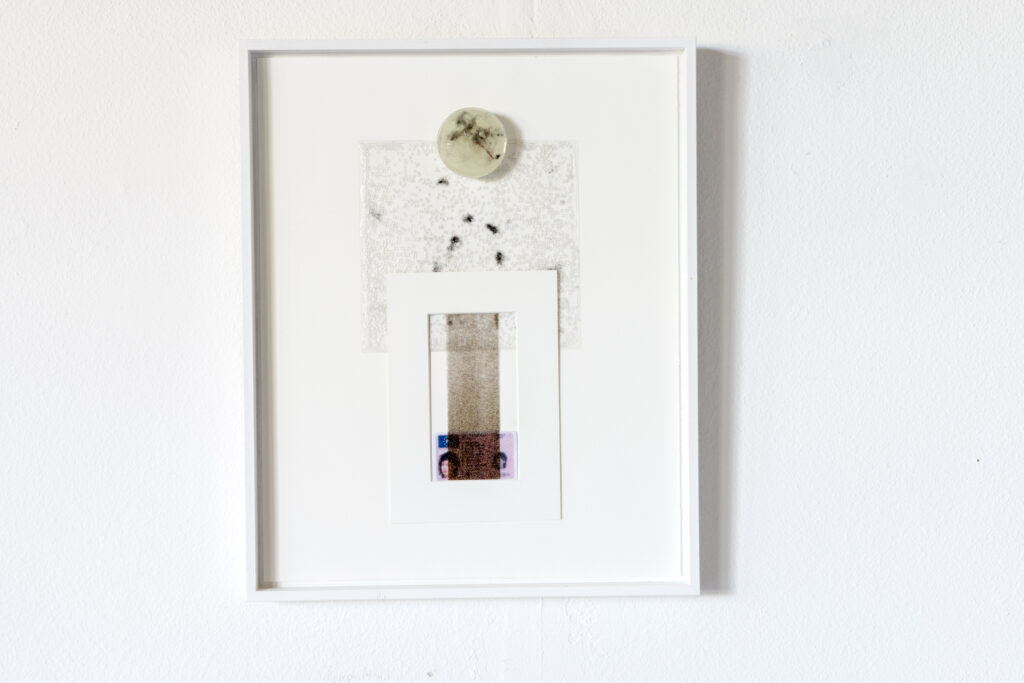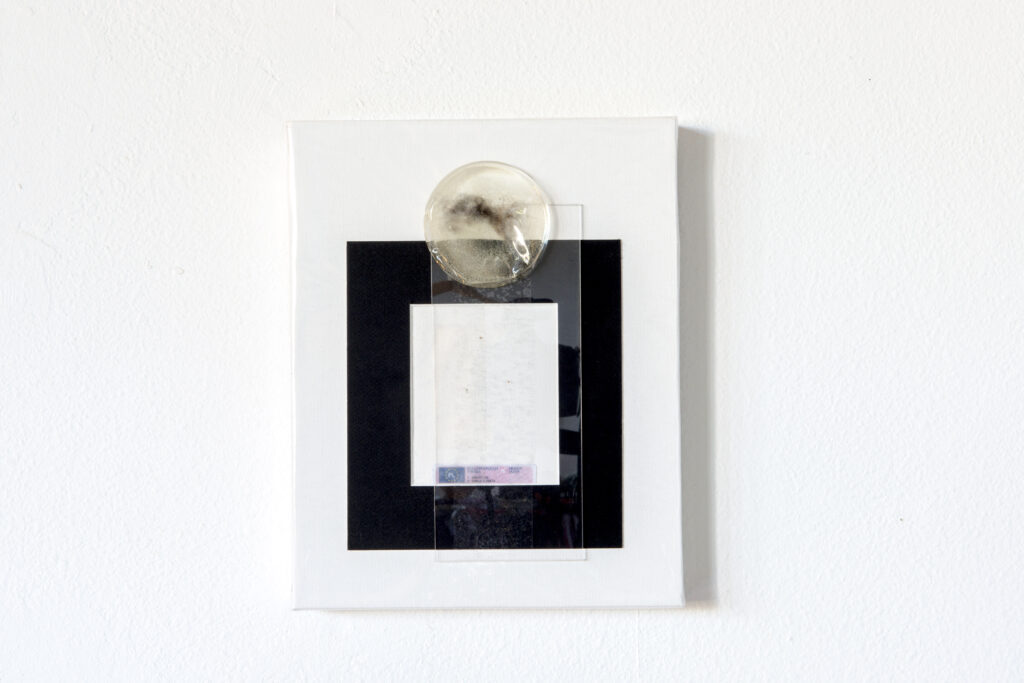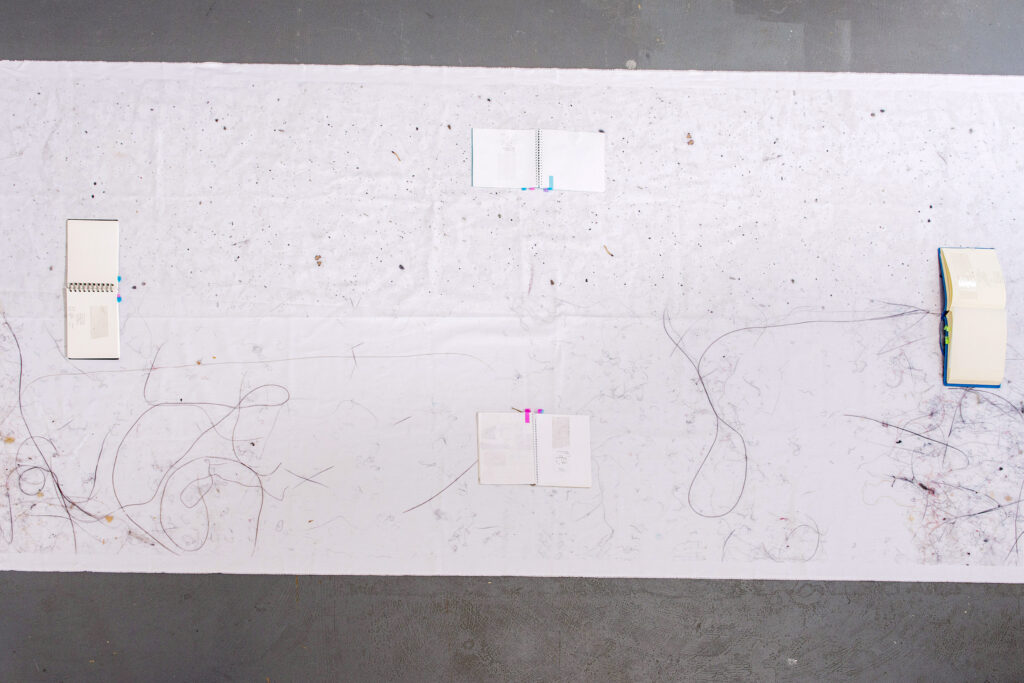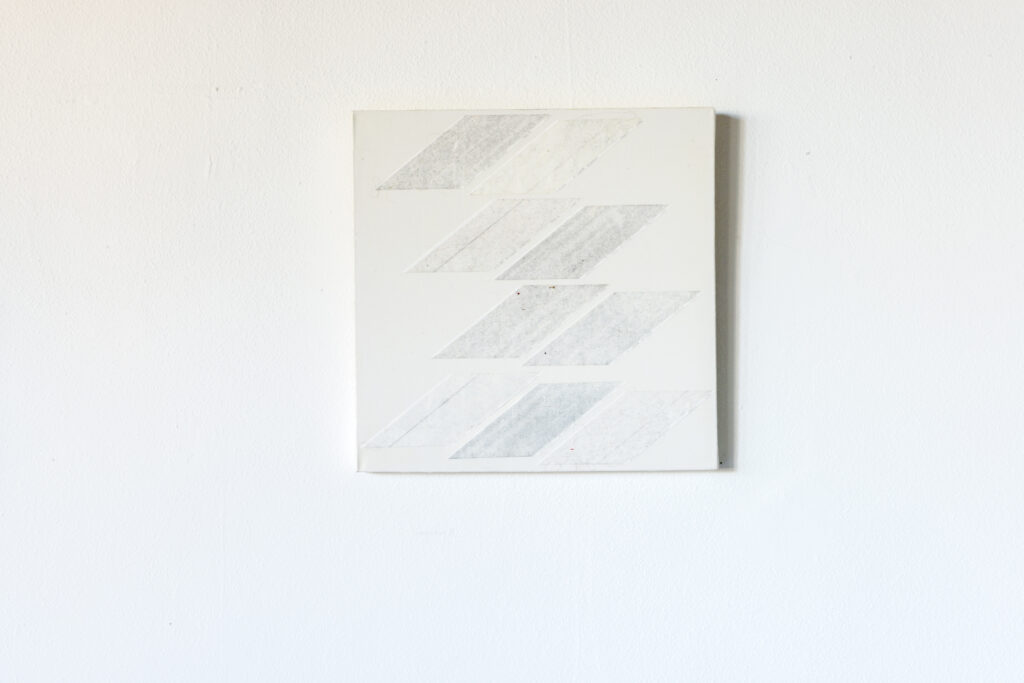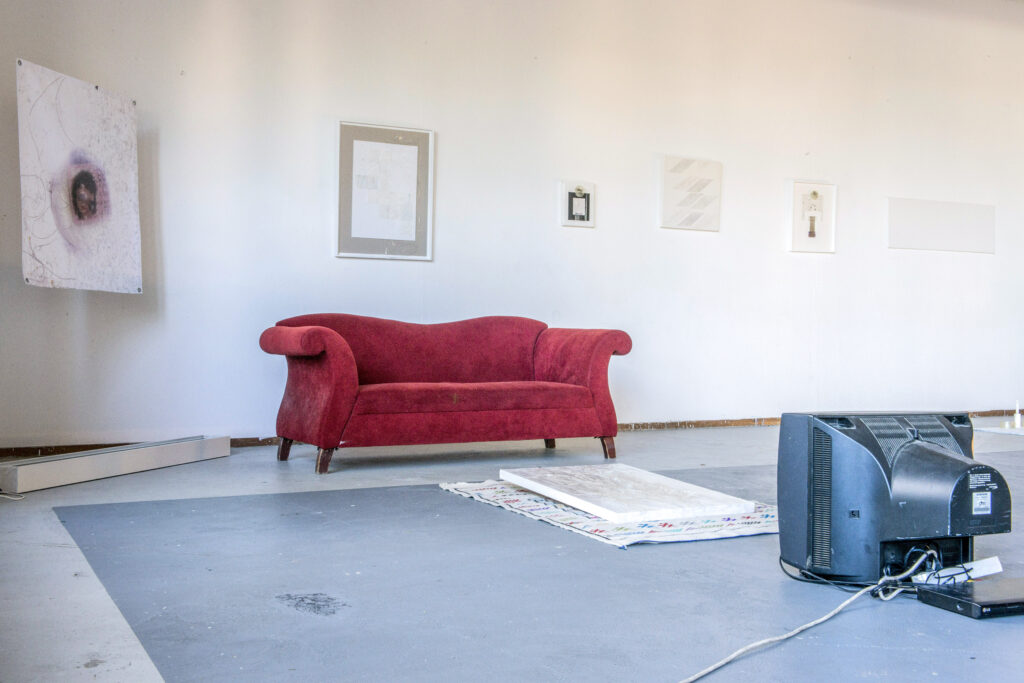 Layers 2012-2019
Composition VI: recording of exchange residency 2013

Layers 2012-2019
Composition VI: recording of exchange residency 2013

Layers 2012-2019
Composition VI: recording of exchange residency 2013
Composition III: recordings of myself in the studio from 24.04.2019 till 13.05.2019
Composition V: recording of home shape on 16.01.2019
Track Record – video installation
Composition IV: recording of myself at home on 16.01.2019
Composition II: recordings of home, body, home from 2019
Composition I: recordings of home, studio, travel from 2018 till 2019
Settlement
The title refers to the settlement of dust and pollution in private and public spaces and the social search for a place and role on earth as a resident, neighbor, traveler and migrant.
Settlement is a presentation of records of ephemeral moments from everyday life on adhesive tapes and other sticky surfaces, which are an analogue microworld recorder and metaphysical measure of reality, point, line, abstract composition of situations. Carefully selected elements from different places of the artist's residences, travels and meetings left a trail. Processed and designed with a view on the dialogue between the ephemeral and material world, they are elements of an exhibition consisting of an installation and performance.
The artist asks herself and her audience about pollution as the witness of our everyday activities and its impact on our lives.
An equally intriguing question is the identity and attachment to a place and trying to settle in a place just like dust.
Wolszczak's works invite people to reflect on these issues, as well as to take part in a performance one to one with the artist in order to create a temporary community of settling.
'Settlement' it's a dimension that is outside of anthropocentric perspective, which brings us closer to an understanding of the human/non-human dynamics.
Embedding is the continuation of the individual exhibition 'Draught' and project 'Layers' implemented since 2012. In recent presentations, Wolszczak presented the relations of time, motion and place, the movement of dust and adhesive tapes as analogue dust-recording machines.
Part of:
Connecting…A Voyage Through Invisible Seas
artists: Kamila Wolszczak / Sithabile Mlotshwa / Yuchen Li
GOLEB Gallery
Burg. de Vlugtlaan 125
Amsterdam, The Netherlands
exhibition period: 8th – 11th August 2109