Wrocław, Poland (2015-2017)
an artistic, cultural and social workshop for local society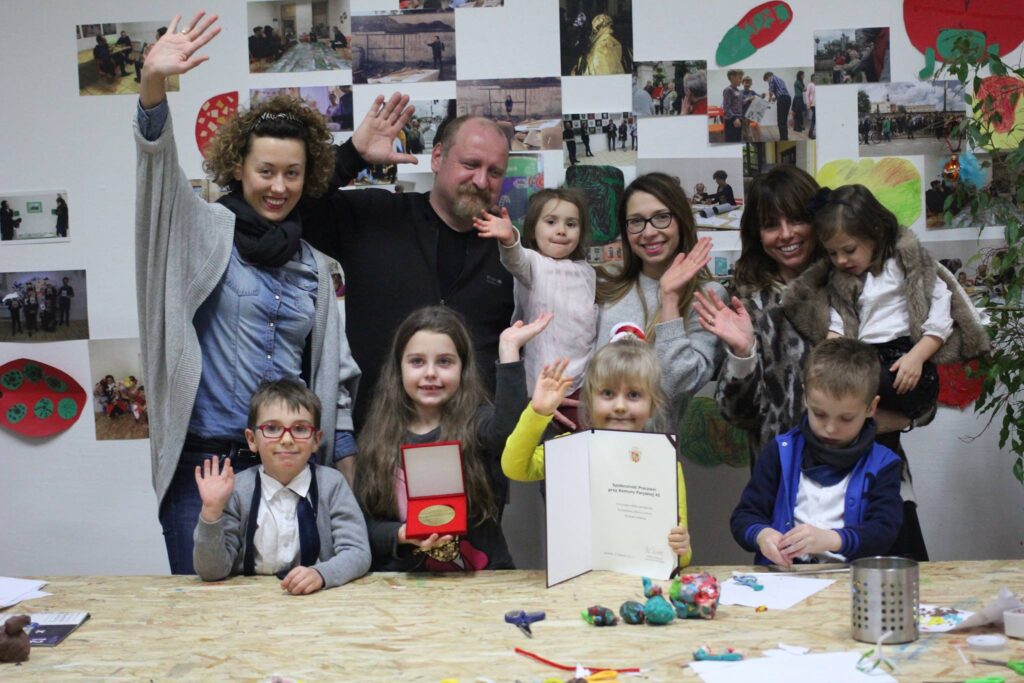 The Komuny Paryskiej 45 Studio was established as a part of the Wrocław — Backyard Door project which was an element of the Visual Arts component of the European Capital of Culture Wrocław 2016 program. The KP45 made use of an empty premises available thanks to the City Council of Wrocław, which was possible in the frame of planned revitalisation of the Przedmieście Oławskie district, where it is located.
The aim of this space – operating during the evenings and weekends as an open and multifunctional studio regardless of size and budget – was the activation of the local community through various activities, such as workshops, meetings or intimate exhibitions. It was a place designed for exchange of experience between people living around, artists and invited guests. In the broader sense, it was a small experimental laboratory of culture, not only from the artistic perspective but rather heading to a social change. It was focused on the integration of the local community as well as on making attempts to transform the reality of the Przedmieście Oławskie district through artistic activity.
Project realized together with Krzysztof Bryła, with the participation of Natalia Gołubowska, Jacek Sterczewski and Damian Kalita. It is now continued with the engagement of educators, artists and activists as a part of the Culture Zone Wrocław program.
More:
– A catalog presenting the Wrocław — Backyard Door project
– Facebook profile of KP45
– KP45 on Culture Zone Wrocław website