Poznań, Poland (2018)
a residency project for neighbours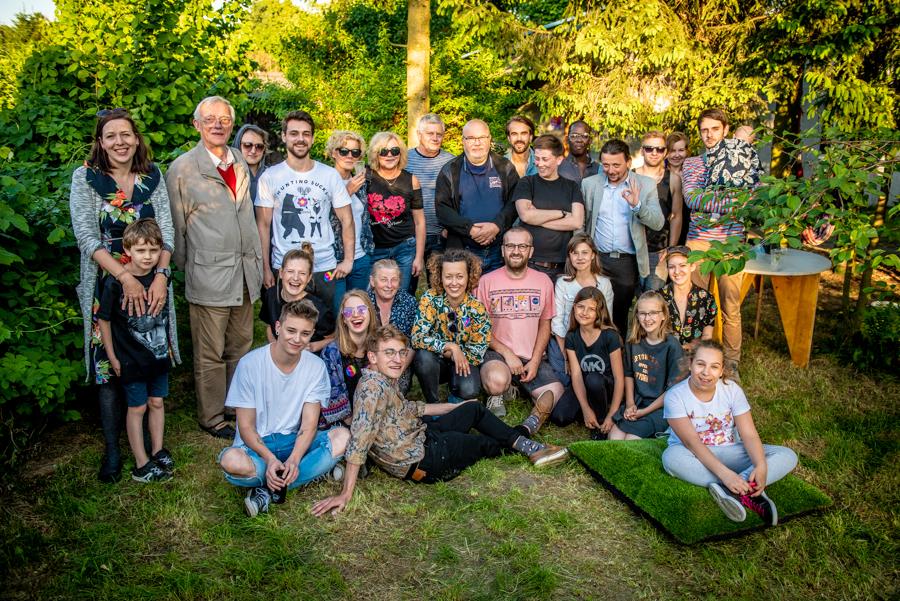 This project was organised as a part of Malta Generator, the urban section of the Malta Festival Poznań. Artists invited to the program – working in duos, here with Marcin Zalewski – were supposed to propose activities for the local community. The scene for the Sarmatian Home project became the Social Welfare Estate constructed in 1933.
Within the project, together with people living there, the empty house was brought back to life, where a Micro-museum of Social Remembrance was created. The museum was open during the Night of Museums on 19th of May. The artistic project finished on 17th of June with a picnic during the Lotaryńska Street Celebration Day, ​​a photography exhibition and a walk in search of remains of the original estate.

The Sarmatian Home was designed as a response to the lack of communal spaces, where inhabitants could work together. It was also an attempt to look at the past, the present and the future of the Social Welfare Estate, which increasingly more often becomes an object of interest for developers, who strive to introduce their own brand of "exoticism" to the location. Confrontations with personal objects belonging to the inhabitants presented within the exhibition aimed to return the estate to its rightful place in the communal memory of Poznanians.
Currently the space exists as Lotaryńska 6: Micro Cultural Centre.
Partners: Osiedle Naramowice Council, Primary School 48 in Poznań and Escola Municipal Professora Marly Cid Almeida de Abreu in Rio de Janeiro.
More:
– A curatorial text about Malta Generator program
– An article in Wyborcza Newspaper
– Lotaryńska 6: Micro Cultural Centre